Covered Outdoor Kitchen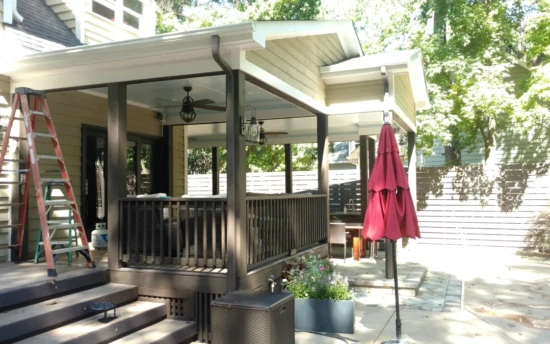 This gorgeous, covered outdoor porch with kitchen is the perfect place to entertain friends and family. The built-in kitchen features granite countertops, a gas grill, and a sink. The porch is also equipped with a ceiling fan and a television. The space is perfect for hosting summer cookouts or simply relaxing in the evening.

Whether you're grilling up burgers or just enjoying a glass of wine, this porch will make any gathering a success. The beautiful setting is just the icing on the cake.