Enhance the beauty, functionality, and value of your home
Since 1998, Charlotte Area, Home Addition, Sunroom, and Screen Porch Artisans
Contact Us
Since 1998, Designers-Choice has provided the highest level of concept to completion, design and construction services in Mecklenburg, Union, Cabarrus, Iredell, Gaston counties in North Carolina, and in South Carolina, York and Lancaster Counties. Licensed in both states, our specialties include House Additions, Screen Porches, Sunrooms, Covered Porches, Outdoor Kitchens, as well as Stone and Brick hardscapes.
With our in-house state of the art architectural software, we are able to create projects that have the look and feel of being part of the original structure, not something added on. As the project design comes together, making revisions and exploring different ideas are as easy as a click of the mouse. Computer aided design and cost tracking insure that we have the ability to build the highest quality project at the best price, within a defined timeframe. Realistic project renderings and construction drawing are an integral part of our design and construction process. Unlike many of our competitors, who do not have this ability, or hire an outside firm at addition cost, we do not charge extra for this service.
With twenty five years of experience and over a thousand completed projects Designers-Choice is the go to company for discriminating home owners looking for quality and value when it comes to adding on to their home. Please contact us, allow us the privilege and the pleasure of designing and building the project of your dreams.
How It Works
Step 1: Consultation and Design
Begin your outdoor transformation with a personalized consultation. Our designer will meet with you to discuss your vision, needs, and budget. We'll also assess your property to determine the best layout and design options, as well as to meet zoning requirements. Using our design software, we'll take the information we've gathered to create photo realistic renderings of the proposed project, the construction drawings and specifications that will be used to build the project.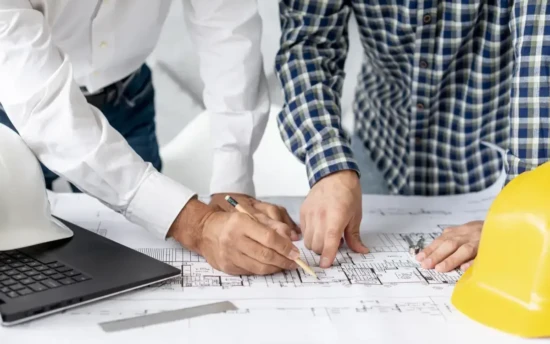 Step 2: Permits and Approvals
We handle the necessary permits and approvals to ensure complies with local regulations. Our team takes care of the paperwork, giving you peace of mind.
Step 3: Construction and Finishing Touches
Our skilled craftsmen get to work, using top-notch materials and techniques to construct your desired addition, whether it's a home addition, screen porch, sunroom, or outdoor kitchen. We work efficiently, ensuring every detail, from appliances to countertops, lighting, and those personalized finishing touches, is executed to perfection, making your space uniquely yours.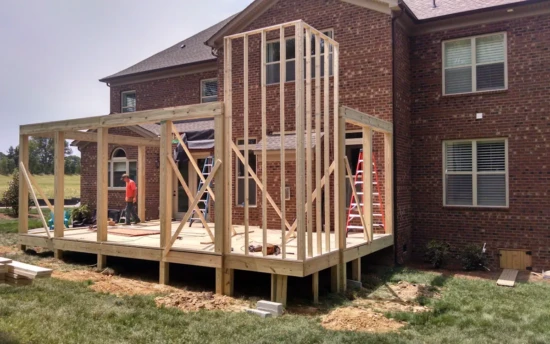 Step 4: Final Inspection and Enjoyment
Before concluding your project, we conduct a meticulous inspection to ensure it aligns with our stringent quality standards, whether it's a home addition, screen porch, sunroom, or outdoor kitchen. Once approved, the stage is set for you to bask in the joy of your transformed space. Host gatherings, unleash your creativity, and craft unforgettable memories in your exquisite Designer's Choice addition, tailored to your dreams and lifestyle.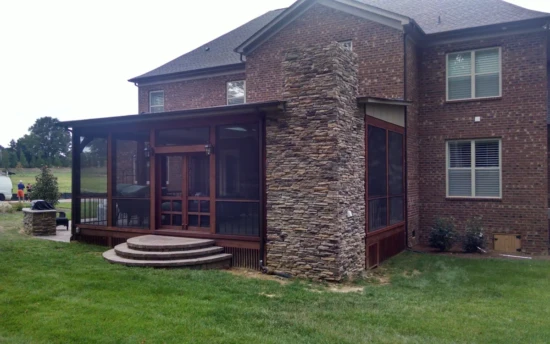 Serving Charlotte and its surrounding areas, including
Charlotte
Concord
Fort Mill
Harrisburg
Huntersville
Indian Land
Indian Trail
Marvin
Matthews
Mint Hill
Monroe
Pineville
Rocky River
Stallings
Waxhaw
Weddington
Wesley Chapel